TERMS OF SERVICE
The CW Shop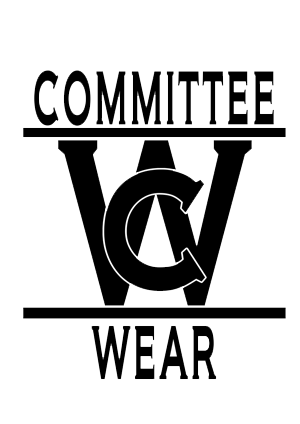 USERS TERMS OF SERVICE
This agreement was most recently updated January 27, 2022.
Welcome to the CW Shop, which is located at committeewearshop.com The following Terms of Service ("TOS") contain the terms and conditions that govern your use of the Site. Any use of artist music through from the CW Shop are governed by the CW Shop Artist Agreement and its relevant addendums. Access and use of the Site constitutes your agreement to and acceptance of all the TOS.
The Cw Shop (a division of The Clocktable Ent, LLC., along with our licensees and assignees referred in this Agreement as "us" and "we" and "The Cw Shop") reserves the right to revise this TOS in its sole discretion at any time and without prior notice to you other than by posting the revised TOS on the Site. Any revisions to the TOS are effective upon posting. The TOS will be identified as of the most recent date of revision. It is incumbent upon you to visit this page periodically to ensure your continued acceptance of this TOS. Your continued use of the Site after a revised version of this TOS has been posted by the CW Shop to the Site constitutes your binding acceptance of such revision and the revised TOS. Notwithstanding the preceding sentences of this paragraph, no revisions to this TOS will apply to any dispute between you and the CW Shop that arose prior to the date of such revision.
1. Use of the Site.
(a) Eligibility. The Cw Shop will only knowingly provide the Cw Shop Site to parties that can lawfully enter into and form contracts under applicable law. If you are under the age of 18, but at least 13 years of age, you may use the Cw Shop Site only under the supervision of a parent or legal guardian who agrees to be bound by these TOS. The Cw Shop Site is not intended for children under the age of 13.
(b) International Users: The Site is hosted in the United States.
(1) If you are a customer or client accessing the Site from the European Union, Asia, or any other region with laws or regulations governing personal data collection, use, and disclosure, that differ from United States laws, then please note that you are transferring your personal data to the United States which does not have the same data protection laws as the EU and other regions.
(2) European Union and European Economic Area: The Cw Shop Site is not intended for children accessing the Site from the European Union or the European Economic Area by children under the age of 16.
(c) Compliance With TOS and Applicable Law. You must comply with all of the terms and conditions of these TOS, the applicable agreements and policies referred to below, and all applicable laws, regulations and rules when you use the Cw Shop Site.
(d) Your License to Use the Site.
(1) The Cw Shop and its licensors solely and exclusively own all intellectual property and other right, title and interest in and to the Cw Shop Site, except as expressly provided for in these TOS. You will not acquire any right, title or interest therein under these TOS or otherwise.
(2) The Cw Shop grants you a limited revocable license to access and use the Site for its intended purposes, subject to your compliance with these TOS. This license does not include the right to collect or use information contained on the Site for purposes prohibited by The Cw Shop; create derivative works based on the Products or any third-party content available via the Site; or download or copy the Site (other than page caching). If you use the Site in a manner that exceeds the scope of this license or breach this TOS, The Cw Shop may revoke the license granted to you.
2. Rules For Use Of the Site.
(a) Prohibited Use. Except as may be expressly permitted by The CW Shop, you may not: (i) interfere with the CW Shop Site by using viruses or any other programs or technology designed to disrupt or damage any software or hardware; (ii) modify, create derivative works from, reverse engineer, decompile or disassemble any technology used to provide the CW Shop Site; (iii) use a robot, spider or other device or process to monitor the activity on or copy pages from the Site, except in the operation or use of an internet "search engine", hit counters or similar technology; (iv) collect electronic mail addresses or other information from third parties by using the CW Shop Site; (v) impersonate another person or entity; (vii) use any meta tags, search terms, key terms, or the like that contain the CW Shop's name or trademarks; (viii) engage in any activity that interferes with another user's ability to use or enjoy the CW Shop Site; or (ix) assist or encourage any third party in engaging in any activity prohibited by these TOS.
(b) Privacy Policy. By entering into these TOS, you agree to the CW Shop's collection, use and disclosure of your personal information in accordance with the CW Shop Privacy Policy, found here: https://www.printful.com/policies.
(c) Monitoring. The CW Shop reserves the right, but does not assume the obligation, to monitor transactions and communications that occur through the Site. If the CW Shop determines, in its sole and absolute discretion, that you or another active user will breach a term or condition of these TOS or that such transaction or communication is inappropriate, the CW Shop may cancel such transaction or take any other action to restrict access to or the availability of any material that may be considered objectionable, without any liability to you or any third party.
(d) Modification of the Site. The CW Shop may modify the CW Shop Site at any time with or without notice to you, and will incur no liability for doing so.
3. Submissions.
When you submit questions, comments, suggestions, ideas, message board postings, material submitted via web forms, contest entries, communications or any other information ("Submissions"), you grant The CW Shop permission to use such submissions for marketing and other promotional purposes. You agree that the CW Shop will have no obligation to keep any Submissions confidential and you will not bring a claim against the CW Shop based on "moral rights" or the like arising from the CW Shop's use of a Submission.
4. Representations and Warranties.
(a) Mutual Representations and Warranties. You represent and warrant to The CW Shop and The CW Shop represents and warrants to you: (i) that you or it has the full power and authority to enter into and perform under these TOS, (ii) the execution and performance of your or its obligations under these TOS do not constitute a breach of or conflict with any other agreement or arrangement by which you or it is bound, and (iii) these TOS are a legal, valid and binding obligation of the party entering into these TOS, enforceable in accordance with their terms and conditions.
(b) By You. You represent and warrant to the CW Shop that, in your use of the the CW Shop Site, you: (i) will not infringe the copyright, trademark, patent, trade secret, right of privacy, right of publicity or other legal right of any third party and (ii) will comply with all applicable laws, rules, and regulations. You further represent and warrant to the CW Shop that: (i) there are no claims, demands or any form of litigation pending or, to the best of your knowledge, threatened with respect to any of your Submissions; (ii) The CW Shop will not be required to make any payments to any third party in connection with its use of your Submissions, except for the expenses that the CW Shop incurs in providing the CW Shop Site; (iii) the use of any instructions, formulae, recommendations, or the like contained in your Submissions will not cause injury to any third party; and (iv) your Submissions does not contain viruses or any other programs or technology designed to disrupt or damage any software or hardware.
5. Disclaimers, Exclusions, and Limitations.
(a) DISCLAIMER OF WARRANTIES. THE CW SHOP PROVIDES THE SITE AND ANY CW SHOP SERVICE ON AN "AS IS" AND "AS AVAILABLE" BASIS. THE CW SHOP DOES NOT REPRESENT OR WARRANT THAT THE SITE OR ITS USE: (i) WILL BE UNINTERRUPTED, (ii) WILL BE FREE OF INACCURACIES OR ERRORS, (iii) WILL MEET YOUR REQUIREMENTS, OR (iv) WILL OPERATE IN THE CONFIGURATION OR WITH THE HARDWARE OR SOFTWARE YOU USE. THE CW SHOP MAKES NO WARRANTIES OTHER THAN THOSE MADE EXPRESSLY IN THESE TOS, AND HEREBY DISCLAIMS ANY AND ALL IMPLIED WARRANTIES, INCLUDING WITHOUT LIMITATION, WARRANTIES OF FITNESS FOR A PARTICULAR PURPOSE, MERCHANTABILITY AND NON-INFRINGEMENT.
(b) EXCLUSION OF DAMAGES. THE CW SHOP WILL NOT BE LIABLE TO YOU OR ANY THIRD PARTY FOR ANY CONSEQUENTIAL, INCIDENTAL, INDIRECT, PUNITIVE OR SPECIAL DAMAGES (INCLUDING DAMAGES RELATING TO LOST PROFITS, LOST DATA OR LOSS OF GOODWILL) ARISING OUT OF, RELATING TO OR CONNECTED WITH THE USE OF THE CW SHOP SITE, BASED ON ANY CAUSE OF ACTION, EVEN IF ADVISED OF THE POSSIBILITY OF SUCH DAMAGES.
(c) LIMITATION OF LIABILITY. EXCEPT FOR A BREACH OF A PARTY'S REPRESENTATIONS AND WARRANTIES UNDER THESE TOS OR IN CONNECTION WITH YOUR INDEMNITY OBLIGATIONS UNDER THESE TOS, IN NO EVENT WILL THE LIABILITY OF EITHER PARTY IN CONNECTION WITH THESE TOS EXCEED THE GREATER OF (i) THE AMOUNT PAID OR PAYABLE BY THE CW SHOP TO YOU DURING THE SIX MONTHS IMMEDIATELY PRECEDING THE EVENT THAT GIVES RISE TO SUCH LIABILITY OR (ii) $100.
6. Indemnification.
You will indemnify and hold the CW Shop and its employees, representatives, agents, affiliates, directors, officers, managers and shareholders (the "Parties") harmless from any damage, loss, or expense (including without limitation, attorneys' fees and costs) incurred in connection with any third-party claim, demand or action ("Claim") brought against any of the Parties alleging that you have breached any of these TOS. If you have to indemnify the CW Shop under this Section, the CW Shop will have the right to control the defense, settlement, and resolution of any Claim at your sole expense. You may not settle or otherwise resolve any Claim without The CW Shop's express written permission.
7. Termination.
(a) Termination. CD Baby may suspend or terminate your use of the Site if it believes, in its sole and absolute discretion, that you have breached a term of these TOS.
(b) Survival. These TOS will survive indefinitely unless and until CD Baby chooses to terminate them.
(c) Effect of Termination. If you or CD Baby terminates your use of the Site or any CD Baby service, CD Baby may delete any Submissions or other materials relating to your use of the CD Baby Site on CD Baby's servers or otherwise in its possession and CD Baby will have no liability to you or any third party for doing so.
8. Notice.
All notices required or permitted to be given under these TOS will be in writing and delivered to the other party by any of the following methods: (i) U.S. mail, (ii) overnight courier, or (iii) electronic mail. If you give notice to CD Baby, you must use the following addresses: CD Baby, 9600 NE Cascades Parkway Suite 180, Portland, OR 97220 or notice@cdbaby.com. If CD Baby provides notice to you, CD Baby will use the contact information provided by you to CD Baby. All notices will be deemed received as follows: (i) if by delivery by U.S. mail, seven (7) business days after dispatch, (ii) if by overnight courier, on the date receipt is confirmed by such courier service, or (iii) if by electronic mail, 24 hours after the message was sent, if no "system error" or other notice of non-delivery is generated. If applicable law requires that a given communication be "in writing," you agree that email communication will satisfy this requirement.
9. Miscellaneous.
These TOS will be binding upon each party hereto and its successors and permitted assigns, and governed by and construed in accordance with the laws of the State of Oregon without reference to conflict of law principles. These TOS will not be assignable or transferable by you without the prior written consent of The CW Shop. The CW Shop may freely assign or transfer any rights granted by you to The CW Shop under these TOS. These TOS (including all of the policies and other Agreements described in this TOS, which are hereby incorporated herein by this reference) contain the entire understanding of the parties regarding its subject matter, and supersedes all prior and contemporaneous agreements and understandings between the parties regarding its subject matter. No failure or delay by a party in exercising any right, power or privilege under these TOS will operate as a waiver thereof, nor will any single or partial exercise of any right, power or privilege preclude any other or further exercise thereof or the exercise of any other such right, power, or privilege. You and The CW Shop are independent contractors, and no agency, partnership, joint venture, or employee-employer relationship is intended or created by these TOS. The invalidity or unenforceability of any provision of these TOS will not affect the validity or enforceability of any other provision of these TOS, all of which will remain in full force and effect. The headings used in this TOS are for convenience only, do not constitute a part of this TOS, and shall not be deemed to limit or affect any of the provisions hereof.